No matter who is presiding over a land at any particular time, the kingdom shall ultimately be the Lord's (Obadiah 1:21).
The government of our glorious nation, the UK (or any nation of the world–the U.S., Nigeria, etc.), can NEVER be built on the shoulders of a man, woman or political group. They will collapse under the burden of the nation, as we see presently.

Every national government is sustained by divine spiritual leverages. Not by the Labour, Conservative, Republican, Liberal Democrats, Brexit, ADP, PDP or any other party so named. The government of a godly nation is built upon the foundation that is Christ Jesus and we are all stakeholders and small saviours. Most people in government are struggling to govern themselves, home, finances, emotion, etc. How can you then imagine that the nation will be built on them? It is impossible.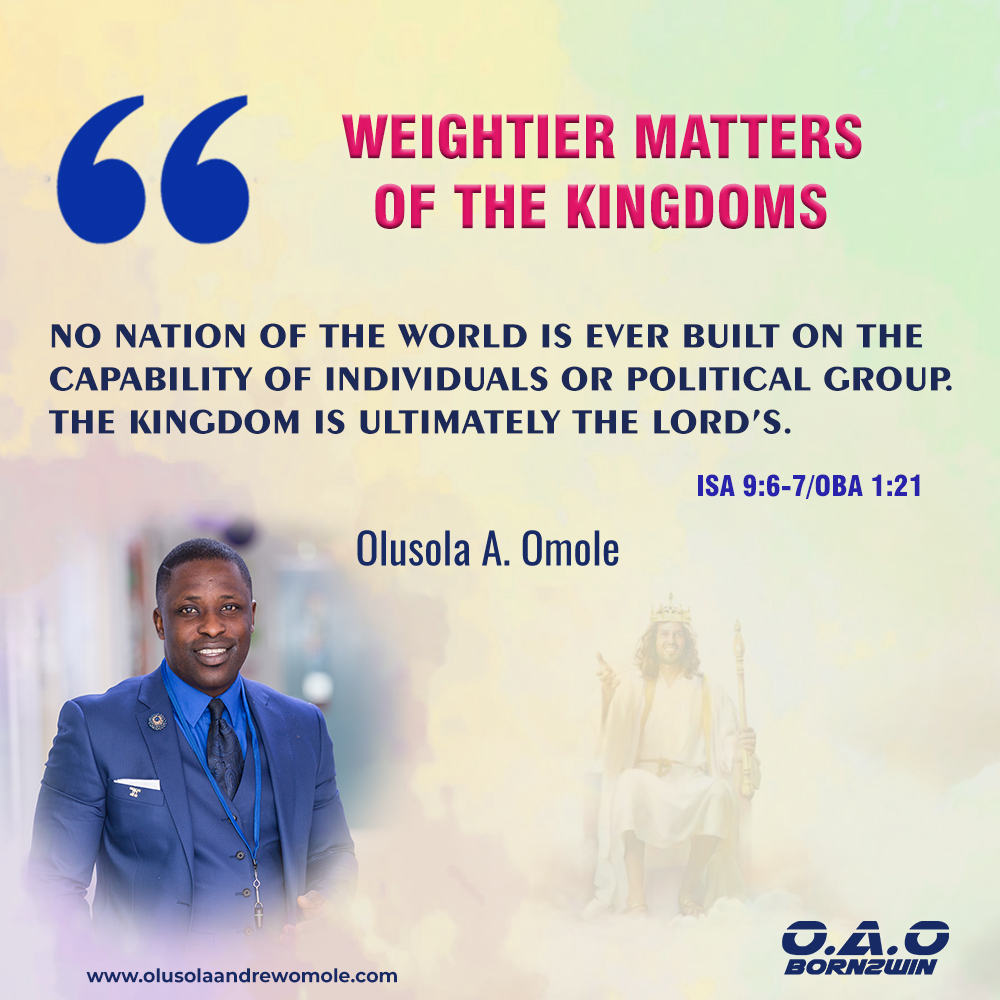 To understand if a nation will have national stability, establishment and order, check whose shoulders the nation is resting on. (I am not inferring the presence of numerous churches but spiritually vibrant and developed people.)

Obadiah 1:21 – "And saviours shall come up on Mount Zion to judge the mount of Esau; and the kingdom shall be the Lord's."

Isaiah 9:6-7 – "For a child has been born—for us! The gift of a son—for us! He'll take over the running of the world…. His ruling authority will grow, and there'll be no limits to the wholeness he brings…. He'll put that kingdom on a firm footing and keep it going."
---
---
---