A global calling is the natural result of outstanding achievements. The more quantifiable the results you produce are, the more national relevance you court. But for me, it all starts with prayer-inspired boldness, which gives rise to spirited action in the name of the Lord.
Any outcome that will generate significant interest will require a level of courage in stepping out. This is where the visions of many people die a natural death and are buried.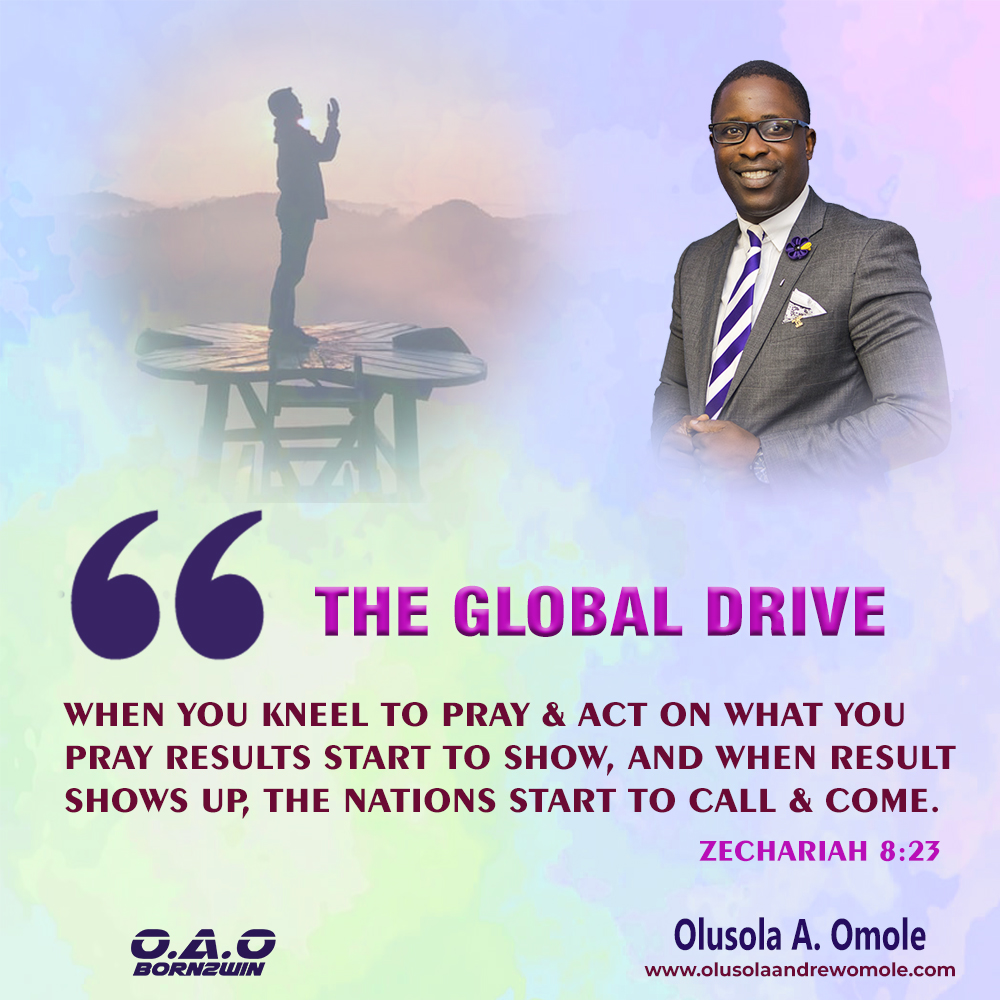 A vision has to start with empowerment in prayer, then action. Strategic action birthed from our prayer room expresses itself in bold undertakings that result in undeniable results.
The results produced will catch the attention of many diverse nations. And when those nations come calling, you become the living proof and a national blessing to many. I encourage you today to go on your knees (or any position that you find most comfortable for prayer) and birth to reality that idea that you have been so scared to bring into your world. #PrayerInspiredBoldness #TheGlobalCall
---
---
---