Sometimes it is funny how the Lord speaks to us. I was driving on the evening of the 6th of June, 2019, and I heard His voice in my spirit, "Now the Egyptians are men and not God." This line had nothing to do with the good people of Egypt but was a quiet instructional voice meant to remind me of how much the Lord wants me to continue to rely on Him and not depend on any man. God loves it when we count on Him and is grieved when we don't.

The natural tendency for many of us is to turn to the most obvious source of help when we run into trouble or face an adverse situation. However, most of the time, those seemingly apparent avenues of help never materialise.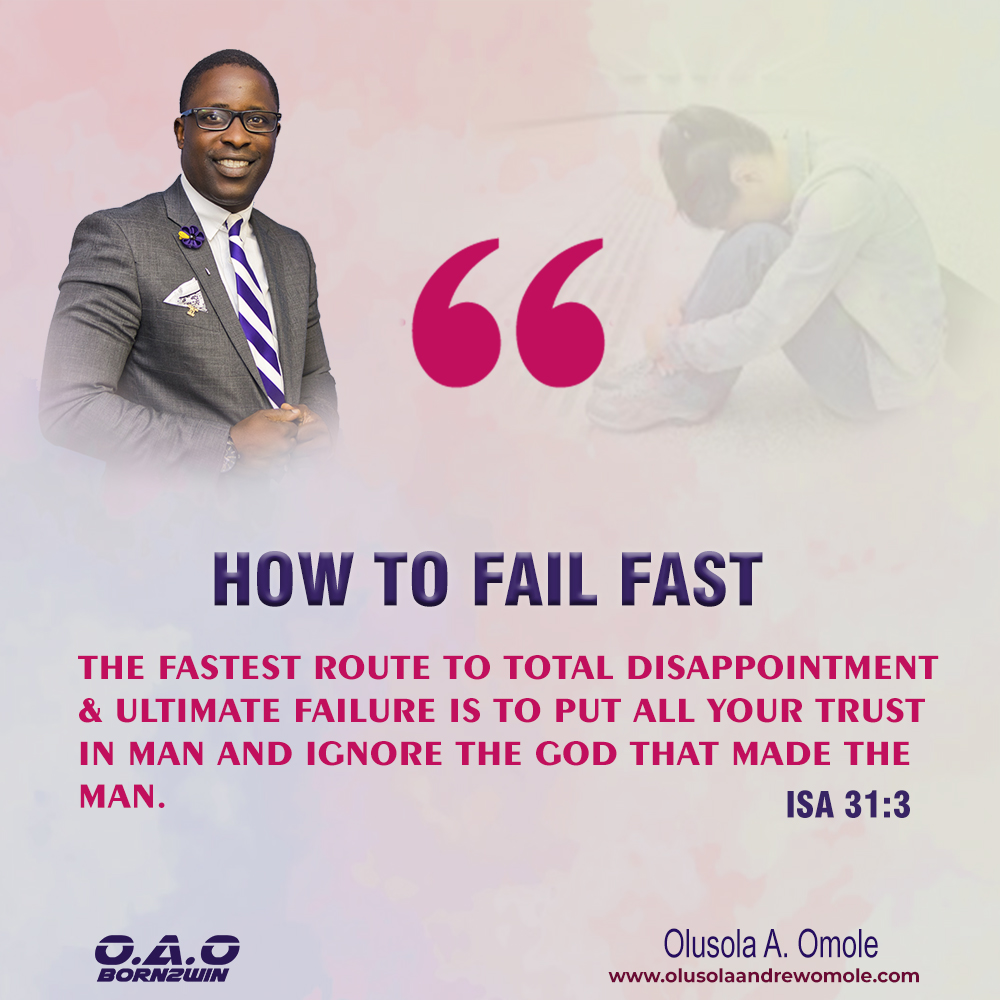 In the days of the Bible, Egypt was the symbol of strength. If a nation was an ally of Egypt, then it was taken that they had great support in times of trouble. However, they had a weakness as far as God was concerned. They were still human, and so the support they could give was limited.
There was only so much their horses and chariots could do before they finally reached their wits' end. Additionally, they were subject to a superior power which we know "upholds all things."
Many of us put too much faith in people that are flesh just like us, and we forget God with whom nothing is impossible. For some, Egypt represents a wealthy parent or someone in a political position. For others, it is their uncle or friends abroad. The worst case of all is the one whose trust is in himself.
God sees our lack of faith in Him as sin. The Bible says, "Trust in the Lord with all thine heart; and lean not unto thine own understanding. In all thy ways acknowledge him, and he shall direct thy paths." (Proverbs 3:5-6).

Learn to lean on the Lord and not on mortal men or you will end up disappointed. Stay blessed. #trustinthelord
---
---
---