The beauty of the Lord is clearly shown when what we do in our God-given assignment benefits humanity and changes lives significantly. We have to understand that our lives are like a book that is being read by others even without our permission. Sometimes you don't even have to speak before other people figure out that there is something unique about you. The way you compose and conduct yourself sometimes speaks volume about who you are and how special knowing you could be.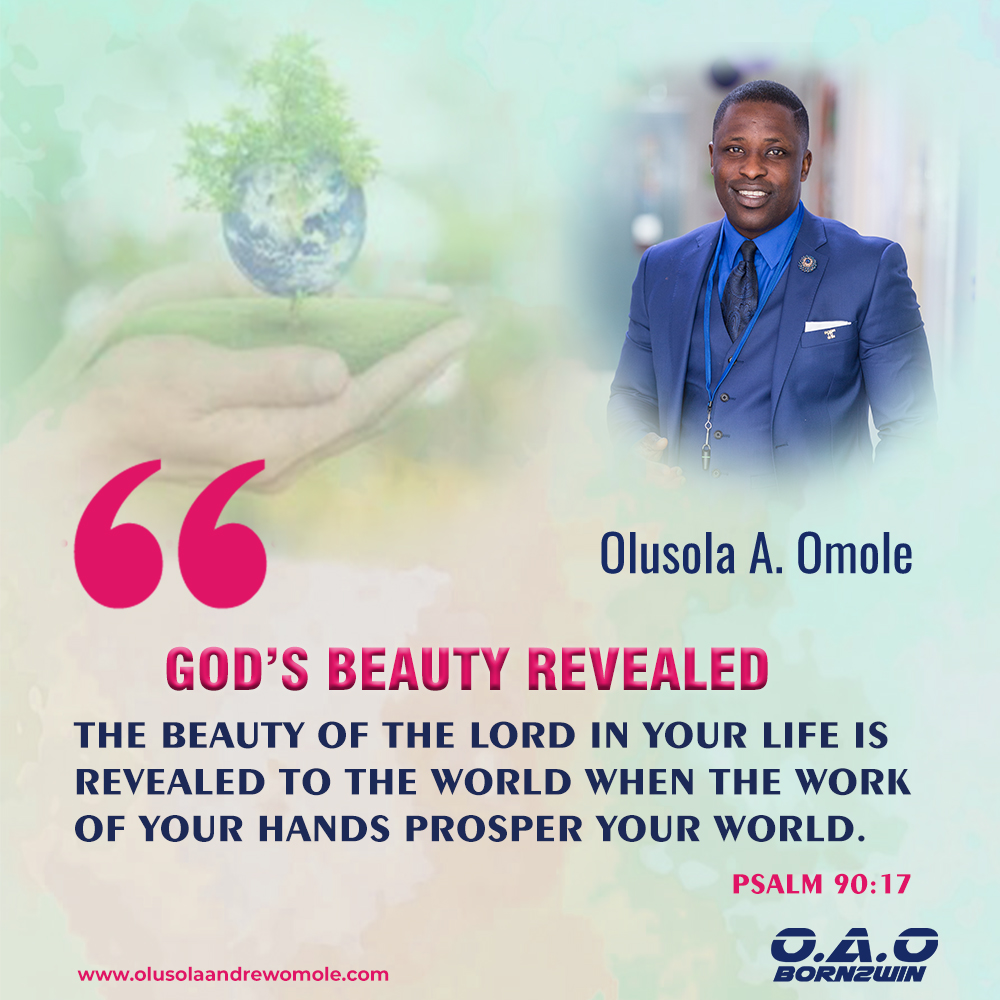 I get a lot of this in my life where people just say, "Are you this?" or "Are you that?" In the banking halls, airport, holiday resort, etc., people will walk up and say something to you that makes you wonder why they are asking.
A man met me in a chemist one day and said, "Please, are you a pastor?"
I said, "How do you mean, and why?"
He replied, "Something about you tells me you are." I told him I volunteer in a local church and have pastoral responsibilities there but I do not have a church.
It seems strange when this happens, but the truth is that he had been watching me all the time. There was an aura that my presence brought with it, and it was the Glory of God. The good news for me is, I am a great representation of God. His beauty and His doing in my life is seen all around me. #beautyofthelord #humanityinmind
---
---
---