The timing of God reveals the beauty of life. There has to be a correlation between God's timing and perfection because when it is in God's time, everything clicks. There will always be enough provision for the agenda. Support and resources will mysteriously show up. However, when you rush into it or are pressured into it, then it becomes a toil.
I know you have been waiting for your own child and you have been put under a lot of pressure by people and have been ridiculed by them.
I know you have been waiting to get healed and your pain is substantial.
I know you have been waiting for a long time to meet the right partner and that you have often fallen into the wrong hands.
I know you have been waiting to get out of the rat race and get that one breakthrough, yet all the doors seem to shut in your face.
I know you have been waiting for your long-lost child to come back home, yet he seems to be farther away.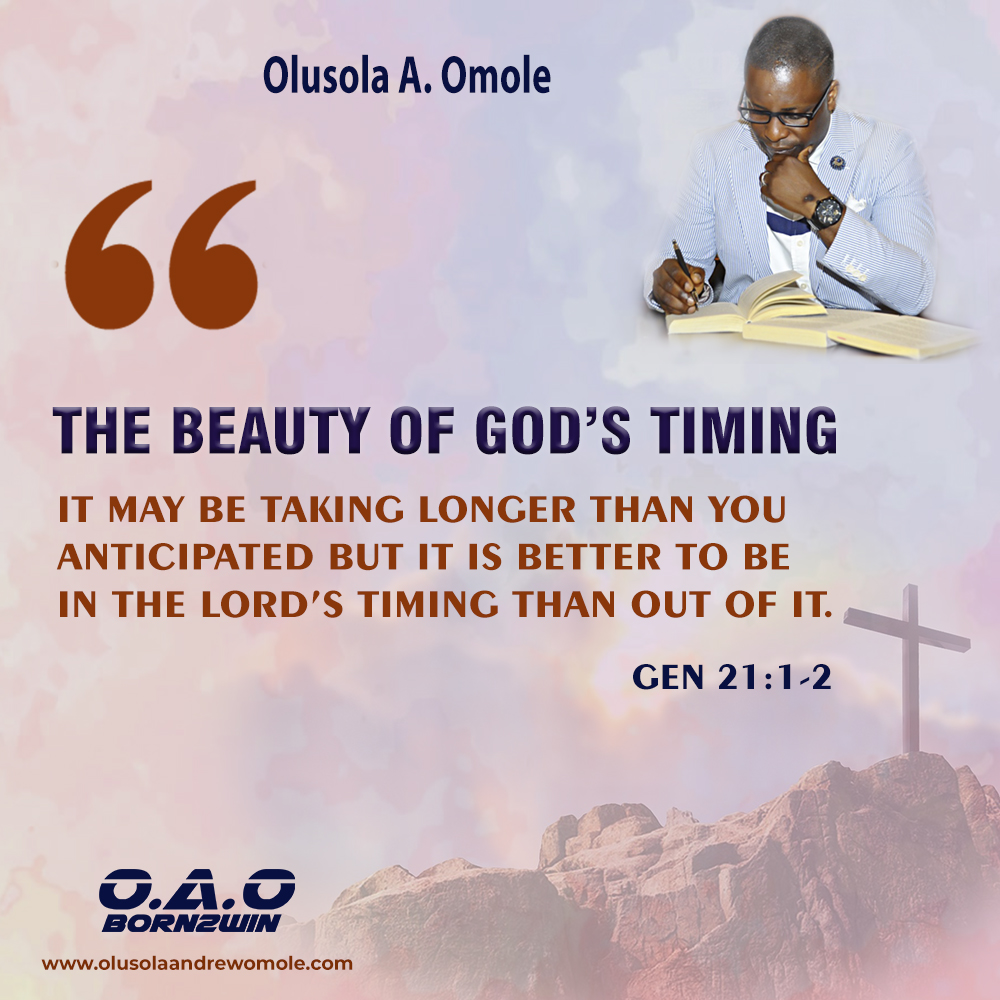 The good news is that God has not forgotten us and hasn't diminished in His capacity to make it happen. He is just waiting for the right timing. This is because God does not play by our timing; He works according to His own timing.
As close as Abraham was to God, he still waited 25 solid years. God knows when you will make the best use of what He has in store for you, and the Lord will release it at the appropriate and most beautiful time.

The timing of events in our lives is a phenomenon that will continue to confound all of us. Remain hopeful, keep rejoicing and keep saying the right things. 
Before you know it, in yet a little while, God will show up with your answer laden with beauty (Hebrews 10:36-37). For He makes all things beautiful in His time, not our time (Ecclesiastes 3:11). God knows when to give us that breakthrough contrary to our timelines.
---
---
---