The number of times a client returns for more of your product or services will determine the income level of your business and ultimately the quality of your life. Each time your clients/customers show up at your doorstep, your venture or life takes a new turn. 

It doesn't matter what the venture is, whether a business, a community group, a church, a not-for-profit, etc. Whatever it is, what keeps the venture going is the RETURN of the customers/church members/community. This is achieved through genuine displays of HOSPITALITY, or as it is called now, CUSTOMER SERVICE.
Even the representation of the Godhead couldn't resist the phenomenal hospitality offered them by Abraham. They promised to return after a period of time, and it was what culminated in Abraham's change forever (Genesis 18:3-5, 10).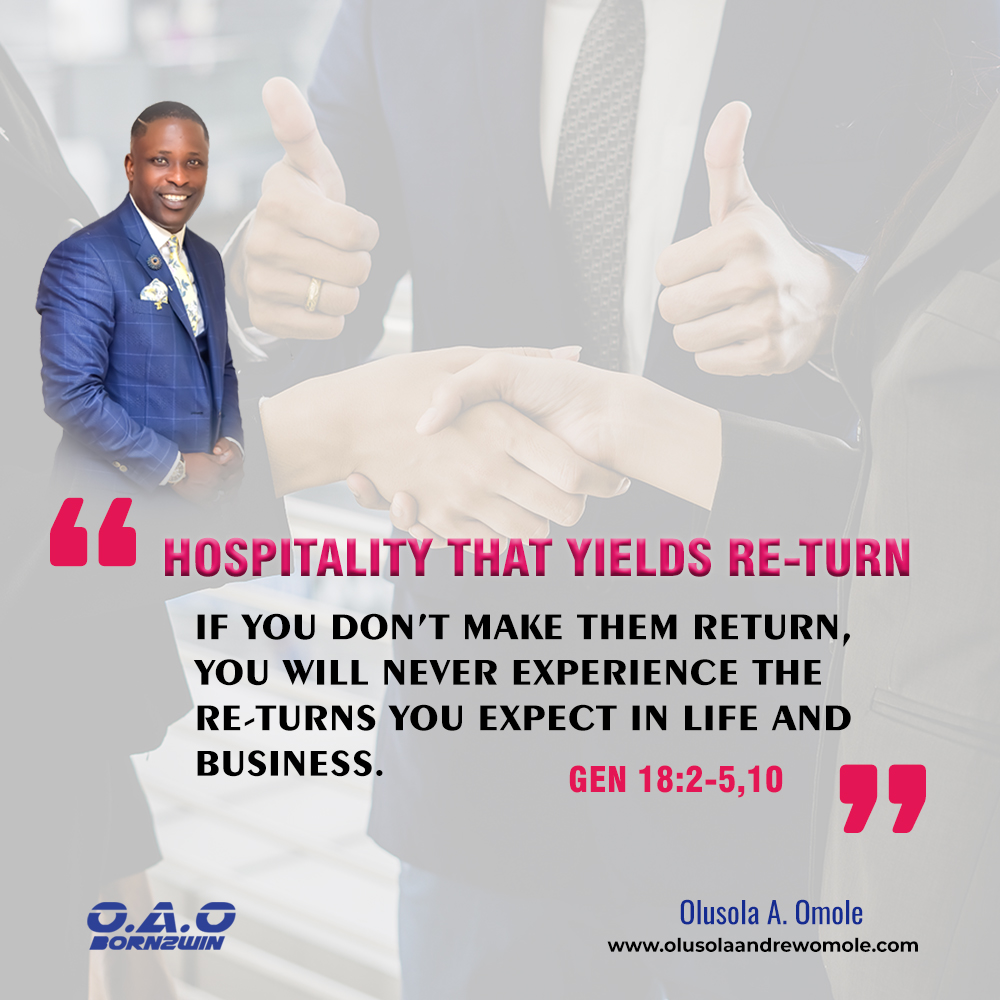 It is worthy of note that great hospitality in business or any environment marks the turning point in the life of the hospitable. Abraham was waiting on God at a stage in his life when it looked like all hope was gone, but he got his breakthrough when he opened up his door to strangers in genuine hospitality. 
He received the promise of a return–or should I say the result–whilst the good meal he prepared was still in the mouth of his visitors. He got there through offering them a fantastic reception, which was what made them stay to eat in the first place. Your customers will spend more time in your shop or even online if you are hospitable.

For my friends who are ministers of religion, in addition to your powerful sermons and your depth in prayer, please ensure your team's hospitality is as great as your sermon. I know that the church is a spiritual entity and that prayer and the Word are key instruments in facilitating growth, but there is an aspect of hospitality and customer service that is essential in keeping the precious people God sent your way.

No matter how good the Word of God you serve me is when I visit your church, I must first feel a sense of warmth and belonging, which comes from a great reception, before I decide whether to eat at your table. Same goes for business. Many business owners have "stinking" customer service and wonder why they are struggling in business. Be hospitable and value your customers (great or small), and the value of your business will soar!
---
---
---