Solving common problems will always result in common rewards and average progression, but dissolving hard, kingly matters will lead to kingly rewards and promotion.

Prayer is the platform for empowerment that moves the obstacle out of your way as you progress to your next level in life, but problem solving is the practical action needed to see the move happen.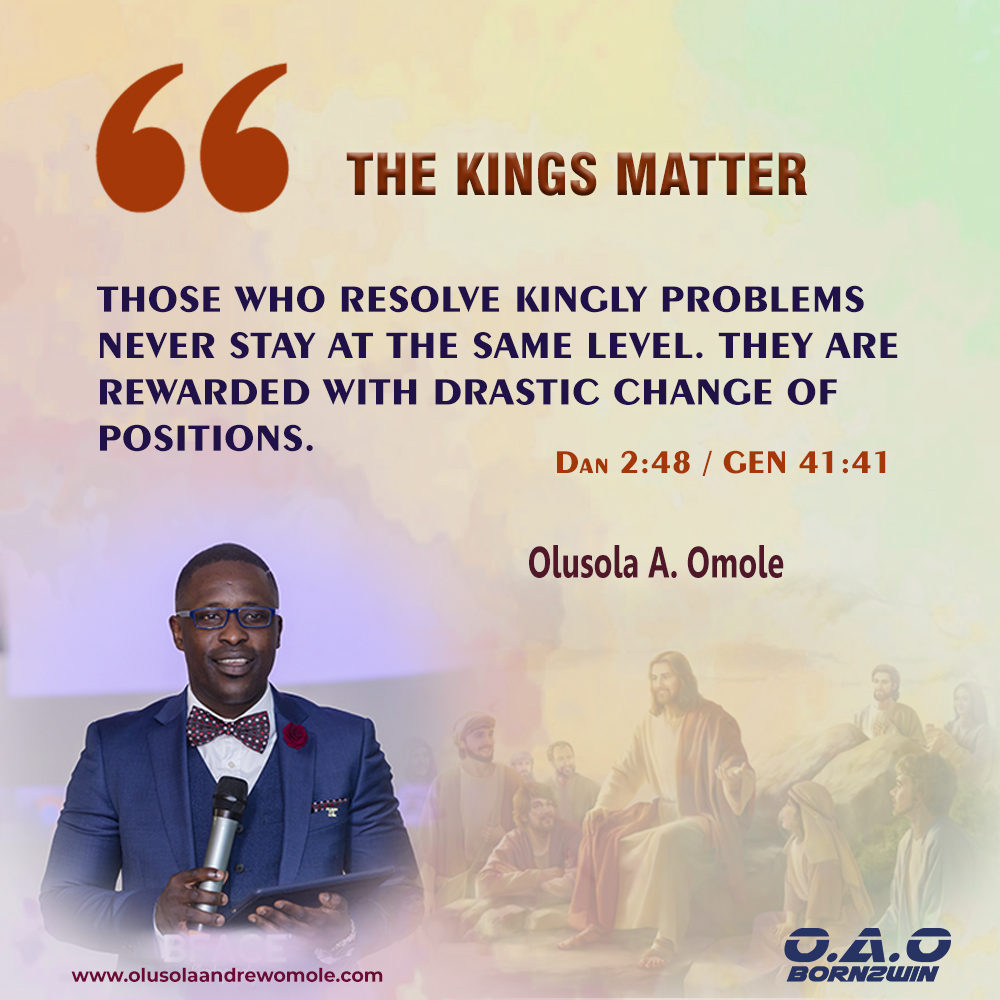 However, the degree of change or progression you will experience, and the associated reward(s) is dependent on the benefits the solution will afford the beneficiaries.

Your life will move fast forward when you make a conscious decision to find lasting solutions to challenging, kingly matters. 
---
---
---