No man who is by himself can accomplish any great work. If you see great work, I can assure you, it is not just the man–there is the hand of the Lord behind the scenes. In front, at the rear and beside every succeeding man is a great God. Great and awesome works are the express charge of "The Great God."

Even concerning Jesus the Son of God it was said, "…no man can do these miracles that thou doest, except God be with him." (John 3:2b). It would be foolishness for any seemingly successful man to think, "The power of my hands got me this wealth." (Deuteronomy 8:17).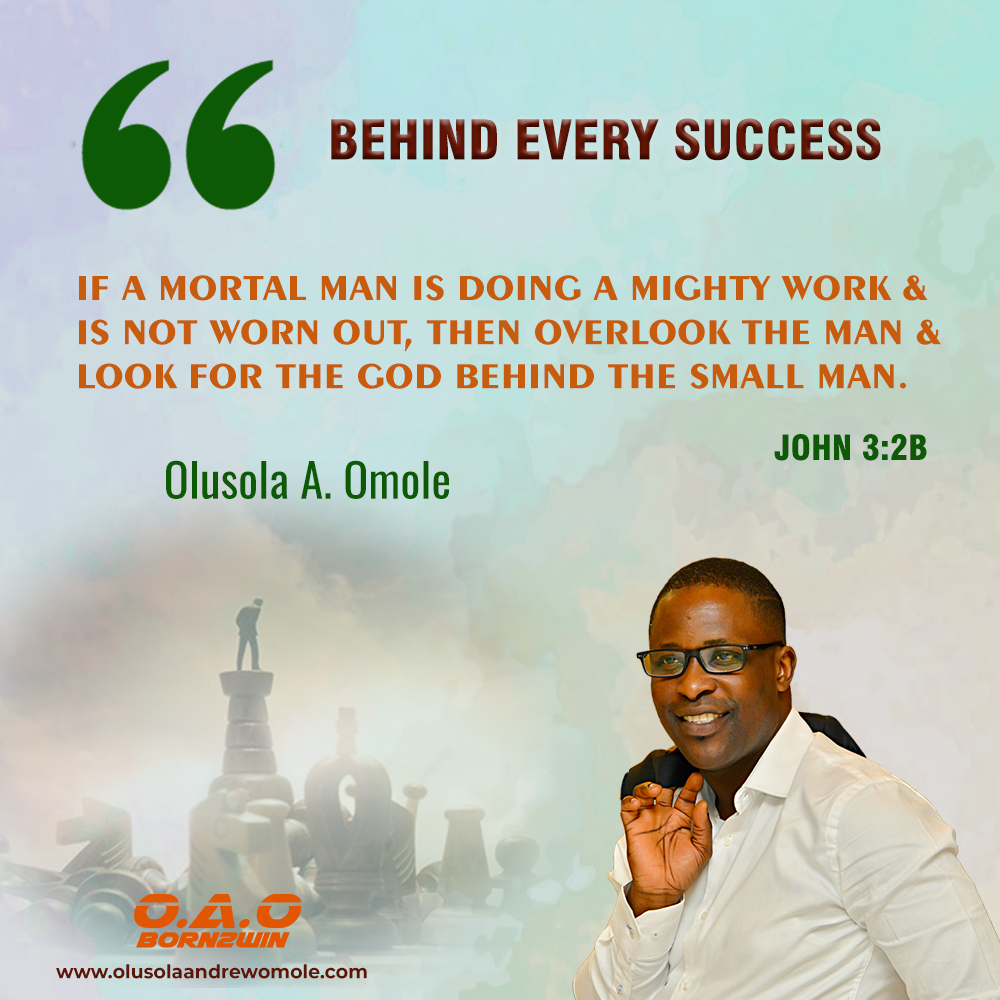 All the great works you saw manifested in the last year were the handiworks of God, and He used you as a channel. It is wise to give God all the praise and glory for it so that you can see more of his support in the coming year (John 3:2b).
#success #greatwork #giveglorytoGod #powertogetwealth
---
---
---