No one has a monopoly on your life. Although people have been set in place by the Lord to help you on your way to your God-ordained destination, they do not hold the determinate keys to your success or failure. You do!
It is what you do in effect that determines where you will wind up. I wrote this piece in January of last year as I studied my Bible, particularly the book of Exodus. I noted that, even after the death of Moses and all of his generation with him, the Children of Israel "…were still fruitful and increased abundantly, and multiplied, and waxed exceeding mighty; and the land was filled with them." (Exodus 1:6-7).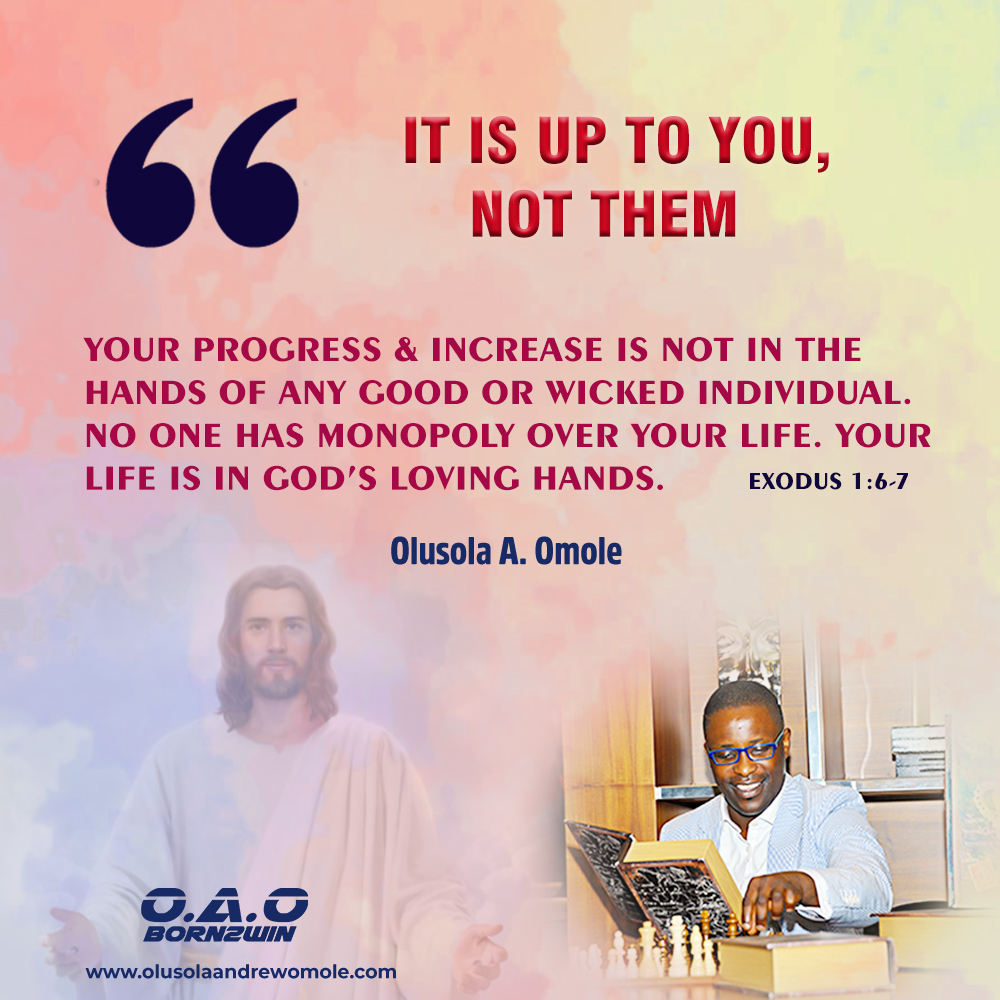 This kept me thinking, "Moses had nothing to do with their growth and multiplication. God was behind it all."

Many people think they have to wait until someone dies or until someone comes along before they can make progress. But you may not make any progress that way because God also wants them to live long.
Sometimes, yes, some wicked people may truncate your journey, but ultimately, if God does not permit it, it is unlikely to happen. Most of it lies within you. You live and are justified by your faith in the Word.
I once knew a Christian woman who thought an old woman in her family line was responsible for her problems. This woman happened to be one who was blessed to live long and died at a good old age. However, she had been gone for some years, yet this woman's situation had remained the same. You have to look inward and upward. God is the ultimate source of your progress and multiplication.

It is pretty clear that God will not leave my destiny in any man's hands, not even my pastor's (I have a good one, by the way). He would be a wicked God to do so. You may be hindered, but keep moving.
Just to help those who think the church/government/family line/pastor is responsible for your current limitations, you are wron! Your life is in God's hands, but you are the sum of your choices, thoughts, habits and beliefs that you have cultivated over time. I pray that you can totally break free from this limiting cycle this next year.
---
---
---