Everything you want is in God's generous hands, but can you please always ask Him first before you ask others? I wrote this short note as I question myself about humans rational for asking people for what they need before they ask God who made the people that they are asking. 
I got the answer and it is very simple, it is easier to believe someone you can see than a God who says I am that I am (KJV, Exodus 3:14) that you cannot see. As hard and harsh as that sounds it is the reality of human existence. It will take a spirit that has been well fed with God's word to really turn to him first when things hots up.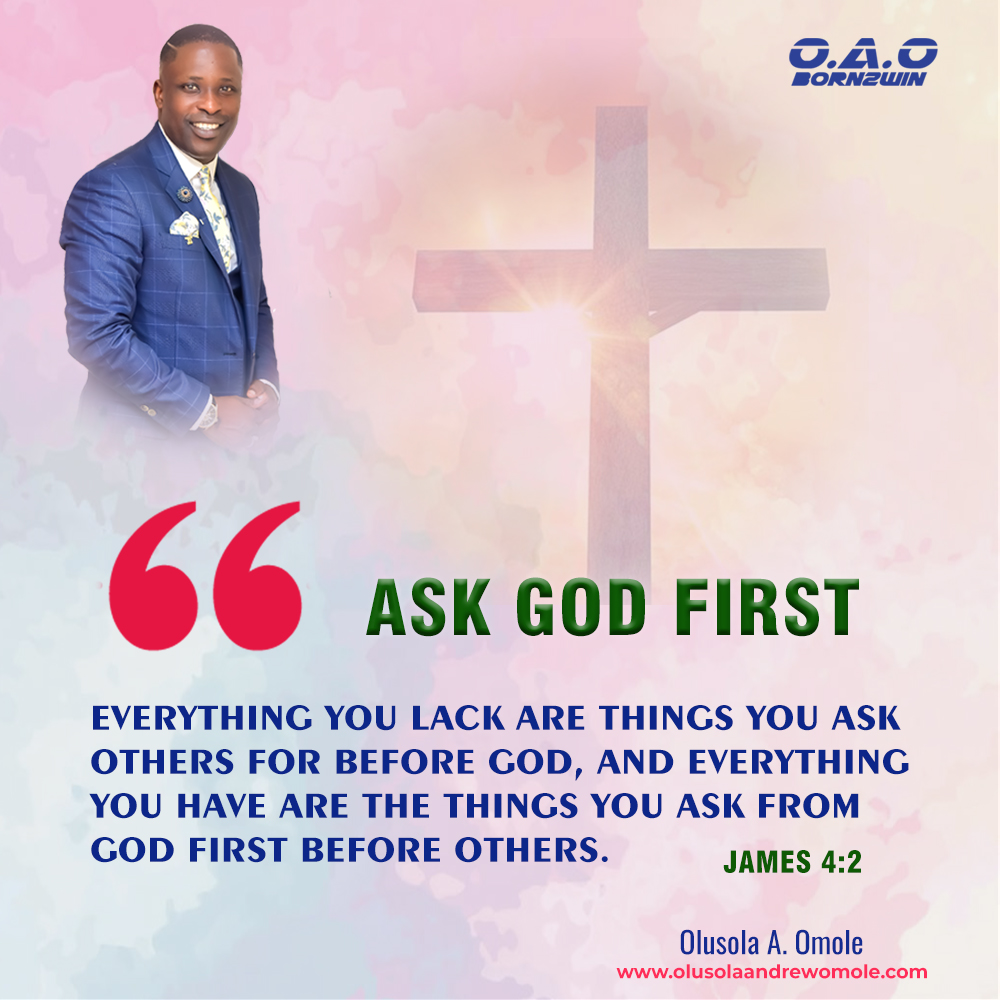 But the truth is that you cannot get anything from any human being until God has quickened their heart. People don't just favour other people. It is God that moves them to remember you and pick their phone to call you with any good news or to text you and ask for your bank account. This is why it is more important to ask God first than to look for people to rely on.
James 4:2 (NIV) – "You desire but do not have, so you kill. You covet but you cannot get what you want, so you quarrel and fight. You do not have because you do not ask God."
---
---
---