AMP, Isaiah 58:3 AMP – "'Why have we fasted,' they say, 'and You do not see it?'"

I wrote this quote when my local church started the fasting period for the new year.. I was studying the subject matter of fasting and I saw that you can fast all you like but still be wallowing in shame and distress. I was a little concerned because I had seen a lot of people engaging in fasting year in and year out with little to no results to show for it.

Things are getting more complicated all over the world now and wickedness is rife, so I must first clear the air and say that fasting and prayer is no longer a matter of if–it is a must. What bothers me is that many people in the church fast with no results to show for it. Something must be wrong somewhere.

Fasting itself does not guarantee a change in your situation until your spiritual understanding of the how, why and what of fasting blossoms.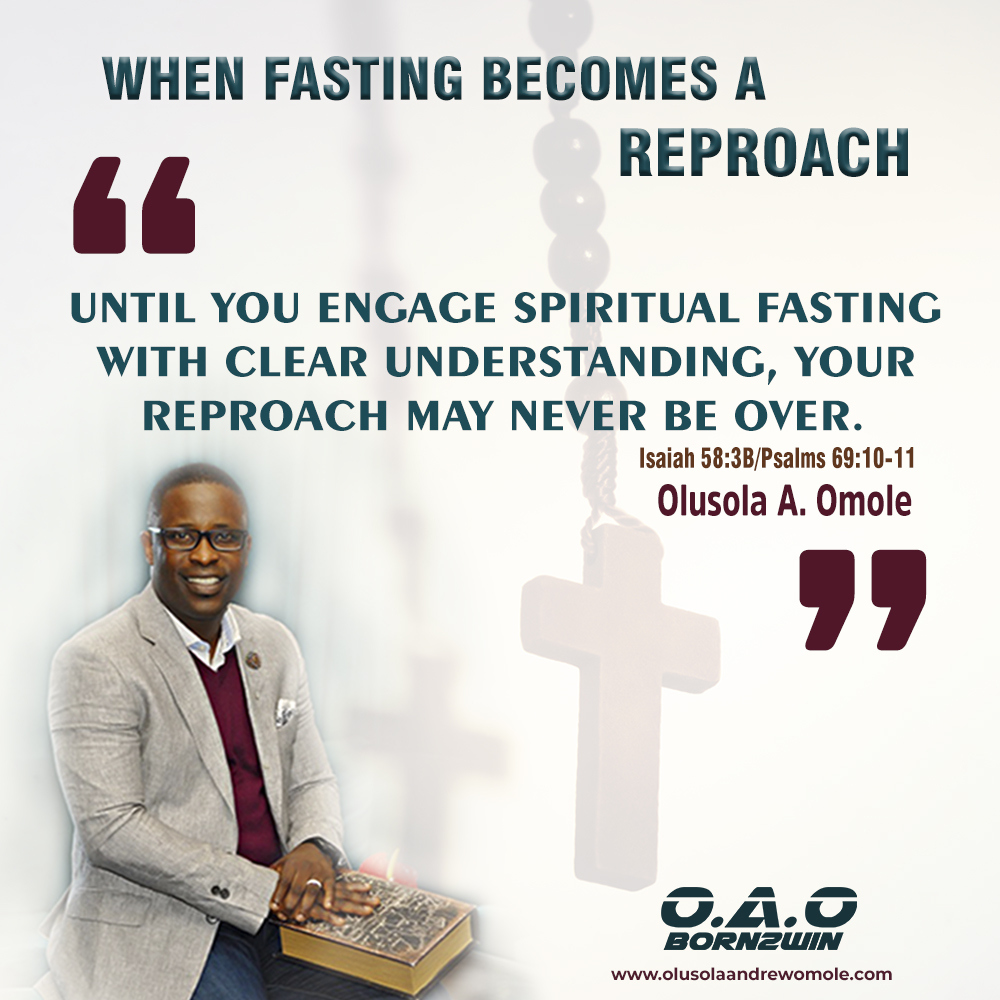 In Psalms 69:9-10, the psalmist is fasting and is seeing no results, and the people at the city gate are mocking him. He had become a reproach because even though he had zeal for the things of God, it produced no results in his life. This same mockery is seen in several accounts in the Bible, such as in Psalms 109:24-25.

Some fast to break the band of wickedness and undo heavy burdens. But many of God's followers  fast only because it is the church season for fasting or because it is the start of the new year and fasting is the norm. They never find out that fasting is such a lethal weapon that our Master Jesus said, "But this kind does not go out except by prayer and fasting." (Matt 17:21). Yet a lot of believers are still laden with burdens and buffeted by wickedness.
I know many people in the church are still fasting or have already fasted for the Lord. Please seek to understand fasting. When Jesus was fasting, the devil was battering Him with temptations. Fasting sensitises you, but you have to have more than sensitivity to overcome.

Unbelievers fast and get fantastic weight loss results. But the believers, who are meant to be the primary beneficiaries, are not gaining any spiritual benefit from their fasting pursuits.

I pray that in this year's fasting and prayers, your results will be evident to all as you fast and pray with a depth of spiritual and scriptural understanding. #fastingandpraying
---
---
---