You are the greatest prophet over your life. I am actually referring to YOU in this brief today, not your church pastor or priest. Are you prophetically lying to yourself? There is nothing as frustrating as that. Your prophetic proclamation over your own life is more powerful than you can imagine. 
What you say regarding your destiny determines its course. However, what you prophesy about yourself or what others prophesy about you is not as important as what you do before and after you make that declaration. This is what makes it a lie or not.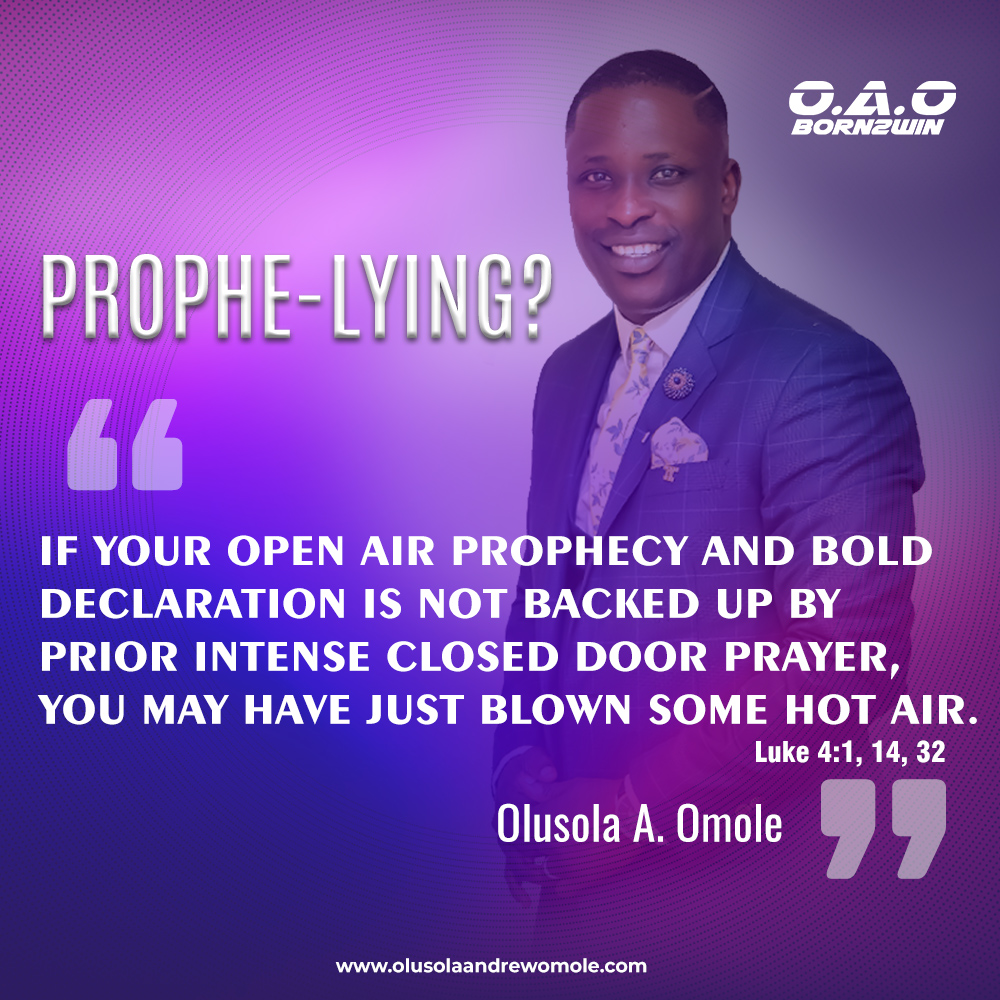 Anything you declare or which is declared by someone about you that you don't secure behind closed doors with the Lord in prayer may be frustrated by men, negative forces or contrary circumstances.
Investment in intense personal and corporate prayer is key to seeing your destiny proclamations fulfilled. No prophecy of the Bible or of men is self fulfilling. Jesus had to go into the wilderness to generate empowerment in prayer to see His declarations in Luke 4 come to pass. And Jesus' FAME went into all the regions. 
I foresee you being declared abroad in a short while as you wage war in prayer in line with your prophetic declarations. Have a great weekend. #wagewarwithprophecyLuke 4:1,14,21,32 – "[1] And Jesus being full of the Holy Ghost returned from Jordan and was led by the Spirit into the wilderness. [14] And Jesus returned in the power of the Spirit into Galilee: and there went out a fame of him through all the region round about. [21] And he began to say unto them, This day is this scripture fulfilled in your ears. [32] And they were astonished at his doctrine: for his word was with power."
---
---
---