The Lord knows your needs, whether you have much or little. The problem is our motives and our post-reception conduct. This is the defining line between those who continue to increase and those who remain little or have only sustenance.

If what you ask for in prayer will pull you away from the Lord in the short or long term, you may not receive much. If what you have been given endears you to Him all the more, then I can assure you of more than enough.

Many "professed" believers are more interested in things than in God. And may I dare say that most times our prayer requests are not real needs.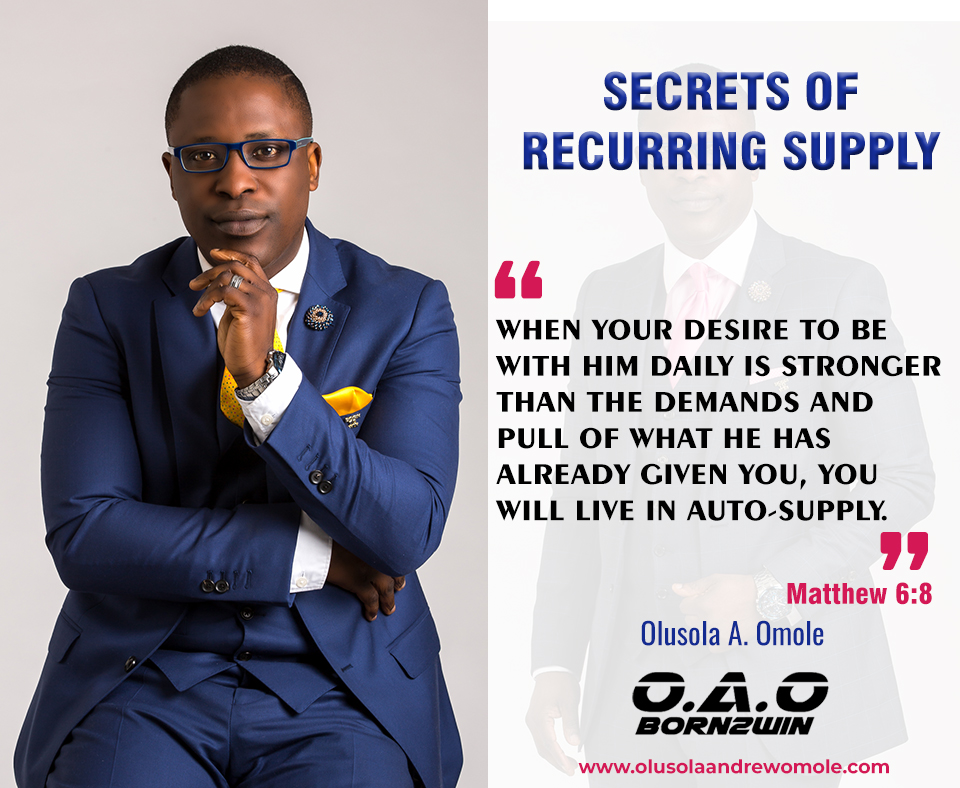 The "b" part of Matthew 6:8 is very interesting, "…for your Father knows what things you have need of, before you ask Him." If God knows what we need before we ask Him, why does He require us to come and ask for it before He gives it to us?

Aside from the fact that we have a will, could it be that God is more interested in fellowship through prayer than our supplications and petitions?

I came to the conclusion that when God is convinced that your desire to be around Him daily is stronger than your desire to be around what He has already blessed you with, He will release the continuous flow of His blessings. Then you won't really have to break down God's door before He showers you with what you need.
We need to master our emotions over things. Many church people are there for things, but God wants their person (heart). God wants you to want to be with Him more than with your needs. HIS PRESENCE SUPPLIES YOUR NEEDS. Jesus is very interested in fellowship, and in your intimacy with Him, your needs are met supernaturally. #IntimacyWithGod
Remain blessed.
---
---
---