Many times in our lives we seek favour and help from the wrong places. Your help never emanates from a man; it starts with God. (KJV, Psalms 121:1-2). We are overly reliant on the will of men, which changes every second. We get carried away by the promises made by men until the hopes we place in them are dashed as they disappoint us and disappear into thin air. I am amazed at how we keep doing this.

Please don't get me wrong–God will always use a man to carry out His agenda in our lives in many cases. However, it is not the man that we should be looking unto. The Bible says, "Looking unto Jesus," not looking to a man/woman. The Lord is needed to stir the heart of any man so that they remember you for a favour. The light from His face in the secret place of fellowship must shine on you before men can smile on you. It takes radiation from Jesus' presence to light you up so that you may be seen and remembered.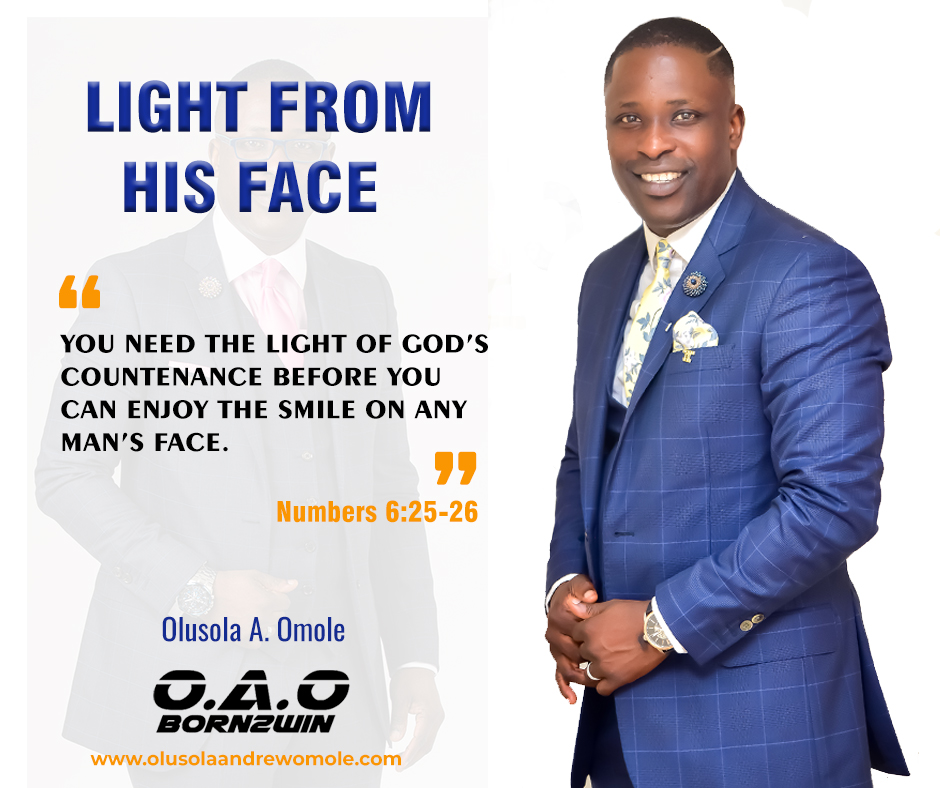 It is the light of His countenance that causes men to lift up their face when you arrive for the interview, to cause the interviewer to smile. When God looks down on you, men look up on you with favour.
The light of God's countenance will open the doors of favour from men. You must first seek the face of God in prayer and secure His countenance before you can ever enjoy the favour of men in life (Nehemiah 2:4,8). Many seek for the help of mortal men and women before checking in on God and so they are left frustrated. Wait on the light of his countenance for that area you need help and men will reach out to you more easily.
Psalms 44:3 (KJV) -3 For they got not the land in possession by their own sword, neither did their own arm save them: but thy right hand, and thine arm, and the light of thy countenance, because thou hadst a favour unto them.
---
---
---