Acts 27:22-23 – "[22]…be of good cheer: for there shall be no loss of any man's life among you, [23] For there stood by me this night the angel of God, whose I am, and whom I serve, saying…."

What God says to you is all you need to escape from the confusion that pervades your life and those around you. God reveals Himself to us in His word and in diverse ways to save us from the opinion and suggestion of people, especially in adverse circumstances.

Personal revelations from God and the Bible can cement our convictions on issues as they relate to our lives and our purpose. It also helps us to keep going in the face of challenges and adversity in the pursuit of our purpose.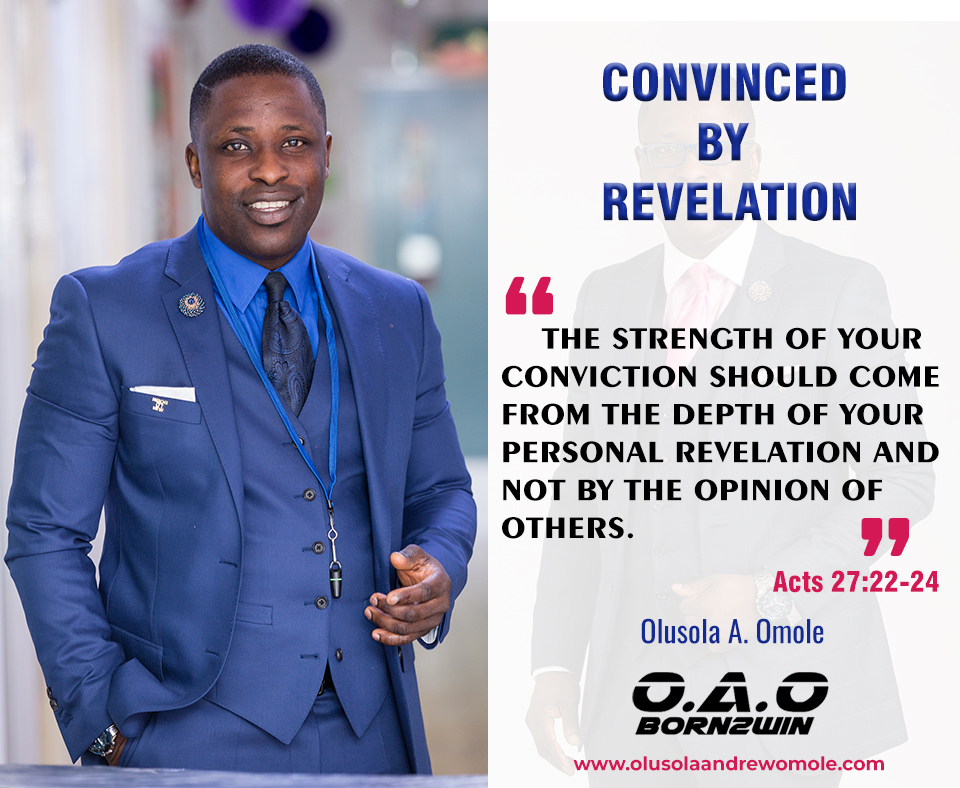 God said to me sometime ago, "What you hear you may forget, but what is revealed stays with you forever." Many are tossed here and there because of their lack of personal intimacy and fellowship with the Lord. They do not seek out what the Word of God says concerning their situation. Rather, they ask a friend who gives an opinion that worsens the situation.

Please note that the people you ask, even a pastor, are still seeking answers from the Lord on some of the issues you are bringing before them. Why don't you connect with Jesus, the source of all things, for the answers that will open up your life and destiny?

I pray that this week God will reveal Himself to you concerning that situation and that you will experience peace and joy that comes from a time of intimacy with the Lord. #IntimacyWithChrist

Remain blessed.
---
---
---